2021 Distinguished Service Awards
Presented by the Canadian Bar Association – Alberta Branch and the Law Society of Alberta
The Distinguished Service Awards shine a light on the outstanding contributions of lawyers in Alberta. Please join us in congratulating this year's winners.
Susan V.R. Billington, Q.C
Service to the Profession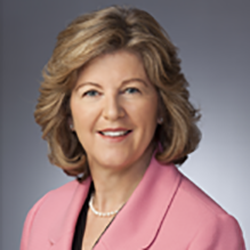 When writing in support of Susan Billington, Q.C.'s nomination for a Distinguished Service Award, Sandra Mah stated that Susan's many contributions to the legal profession "have directly or indirectly affected every articling student and lawyer in [Alberta]." When examining Susan's list of accomplishments through her work at the Law Society of Alberta, both voluntary and as a long-time member of the staff, it is easy to believe. Throughout her career, Susan has been passionate about advancing the causes of gender equality and diversity in the legal profession, and her work has led to the creation of policies around parental leave and respectful workplaces, and creation of the role of the Equity Ombudsperson at the Law Society. Susan is also passionate about advancing access to justice in our province. She sat on the Law Society Pro Bono Committee, which eventually led to the creation of Pro Bono Law Alberta where she served as the founding Executive Director. She is currently an Associate Professor and the Executive Director of Student Legal Assistance at the University of Calgary where she leads law students in providing pro bono legal services to the public.
Cyril S. Gurevitch, Q.C.
Service to the Community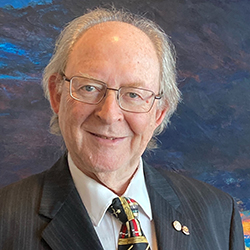 Cyril S. Gurevitch, Q.C. was a fixture in his community of Grande Prairie for over 40 years, and it is difficult to overstate the impact that he left through his community involvement. The list of organizations that benefitted from his time and skill is long – he has volunteered his time with the Grande Prairie Rotary Club (for nearly 40 years!), the Grande Prairie Chamber of Commerce, the Grande Prairie Airport Commission, the United Way of Grande Prairie and Area, and the Grande Prairie Regional College to name but a few. Cyril's work in the legal profession also illustrated his dedication to his community. During his time on the Executive Committee of the Canadian Bar Association, Alberta Branch, Cyril was dedicated to improving access to justice in rural Alberta. Wayne Barkauskas, Q.C., who sat on the CBA Alberta Executive Committee with Cyril, sums up his dedication to community, saying "Cyril has gone above and beyond what any reasonably generous member of our community would do… and is more than deserving of this award…"
Professor Steven Penney
Service to Legal Scholarship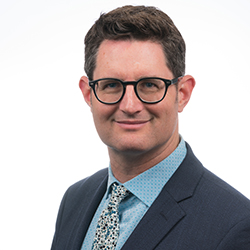 What makes Professor Steven Penney stand out from other legal scholars is not just that he is "among two or three [of the] most prolific criminal law scholars in Canada," as described by Supreme Court Justice Russell Brown, but that he is also unfailingly generous with his time and expertise. He is a dedicated educator who earns the praise of his students at the University of Alberta Faculty of Law, a sought-after speaker at legal conferences across Canada, and a regular presenter at judicial education seminars. Steven's writing has had a significant impact on jurisprudence, having been cited at courts across Canada including the Supreme Court's landmark decision in R v Burlingham on the right to counsel under section 10 (b) of the Charter of Rights and Freedoms. He is also the co-author of Criminal Procedure in Canada, now in its second edition, which is recognized as a leading authority on the topic. Those who know Steven also remark upon his insight and ability to analyze and write about complex areas of law that impact Canadians now, and will do so in the future.
D. Jean Munn, Q.C.
Pro Bono Legal Service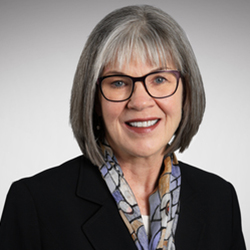 D. Jean Munn, Q.C., is described by her colleague Lawna Hurl as a "superhero for our profession." Indeed, Jean's longevity in her support of pro bono initiatives in Calgary has singled her out as a champion for those in her community who would ordinarily be unable to afford legal services. Jean is a long-time volunteer of Calgary Legal Guidance (CLG), where she has been volunteering since 1993 and has been named as the volunteer of the year twice. In her time at CLG, Jean took leadership of the immigration law clinic at the Calgary Immigrant Women's Association. Through her guidance and knowledge, she grew the clinic and its roster of volunteer lawyers to provide legal assistance to hundreds of clients per year. Her dedication to the clinic has also led to her acting as a mentor for many of the younger lawyers that have volunteered with her throughout the years. Her dedication to vulnerable populations extends to other organizations such as the Centre for Sexuality, where she sat on the board of directors and continues to provide pro bono legal services to this day.