PGA OF CANADA NATIONAL AWARDS
The PGA of Canada is thrilled to announce the finalists for its 2021 National Awards.

"We are blessed to have a family of over 3,600 professionals who proudly share their passion and expertise with golfers from coast-to-coast," said Teejay Alderdice, the association's president.

"On behalf of the PGA of Canada, I would like to congratulate all nominees and finalists for their outstanding accomplishments this year. I look forward to celebrating their collective achievements later this month during our virtual National Awards Ceremony."

Each year, a National Selection Committee evaluates nominations from professionals across Canada. Winners for each national award are traditionally recognized during PGA of Canada Night at the PGA Merchandise Show in Orlando, Fla., however, this year will see winners revealed live during the association's virtual National Award Ceremony on January 27, 2022.

"With Bob Weeks and Kayla Grey back as co-hosts, this event promises to be an exciting evening for all," said Alderdice. "I encourage everyone to join us as we celebrate our esteemed finalists and winners."

Early in 2022, the registration for the PGA of Canada's National Award Ceremony will be live.
PRIX NATIONAUX DE LA PGA DU CANADA
La PGA du Canada est ravie de dévoiler les noms des finalistes pour ses prix nationaux 2021.

"Nous avons la chance d'avoir une famille de plus de 3 600 professionnels qui partagent fièrement leur passion et leur expertise avec les golfeurs d'un océan à l'autre", a déclaré Teejay Alderdice, le président de l'association.

"Au nom de la PGA du Canada, je tiens à féliciter tous les candidats et finalistes pour leurs réalisations exceptionnelles cette année. J'ai hâte de célébrer leurs réalisations collectives plus tard ce mois-ci lors de notre cérémonie virtuelle de remise des prix nationaux."

Chaque année, un comité national de sélection évalue les candidatures des professionnels de tout le Canada. Les lauréats de chaque prix national sont traditionnellement récompensés lors de la soirée du Canada, au salon des marchands de la PGA à Orlando, en Floride, mais cette année, les lauréats seront révélés en direct lors de la cérémonie virtuelle de remise des prix nationaux de l'association, le 27 janvier 2022.

"Avec le retour de Bob Weeks et Kayla Grey comme co-animateurs, cet événement promet d'être une soirée passionnante pour tous", a déclaré M. Alderdice. "J'encourage tout le monde à se joindre à nous pour célébrer nos estimés finalistes et gagnants."

Au début de 2022, l'inscription à la cérémonie de remise des prix nationaux de la PGA du Canada sera en ligne.
HOSTS / HÔTES
Bob Weeks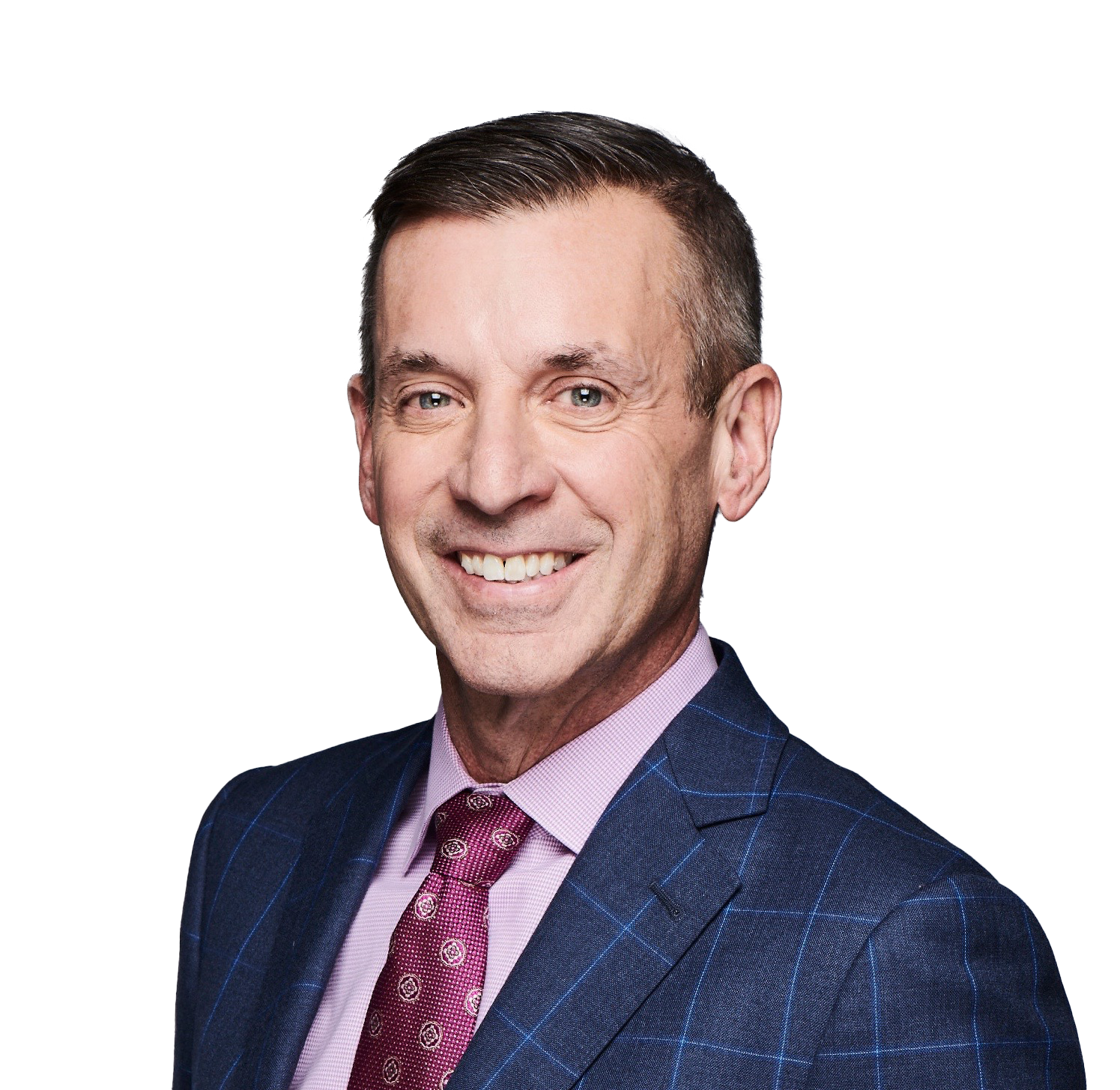 Bob Weeks is a Senior Reporter and Golf Analyst for TSN, and one of the most recognizable figures in Canadian golf. A member of the Canadian Golf Hall of Fame, Weeks spent 28 years at SCOREGolf, as editor and editorial director of SCOREGolf Magazine, and 21 years as host of SCOREGolf TV before moving to TSN fulltime in 2015.

He is currently seen as co-host of Golf Talk Canada, appears on SportsCentre, providing information from the world of golf, and is a regular contributor on radio stations across the TSN network.

In his role, he has reported from tournaments and golf courses around the world, and has covered more than 70 major championships. A best-selling author, he has written six books. He is a member at the Weston Golf and Country Club in Toronto.


Bob Weeks est un reporter principal et analyste de golf pour TSN, et l'une des figures les plus reconnaissables du golf canadien. Membre du Temple de la renommée du golf canadien, Weeks a passé 28 ans chez SCOREGolf, en tant que rédacteur et directeur de la rédaction du magazine SCOREGolf, et 21 ans en tant qu'animateur de SCOREGolf TV, avant de passer à TSN à temps plein en 2015.

On le voit actuellement comme co-animateur de Golf Talk Canada, il apparaît sur SportsCentre, fournissant des informations du monde du golf, et il est un contributeur régulier sur les stations de radio du réseau TSN.

Dans le cadre de ses fonctions, il a fait des reportages sur les tournois et les terrains de golf du monde entier, et a couvert plus de 70 championnats majeurs. Auteur de best-sellers, il a écrit six livres. Il est membre du Weston Golf and Country Club à Toronto.
Kayla Grey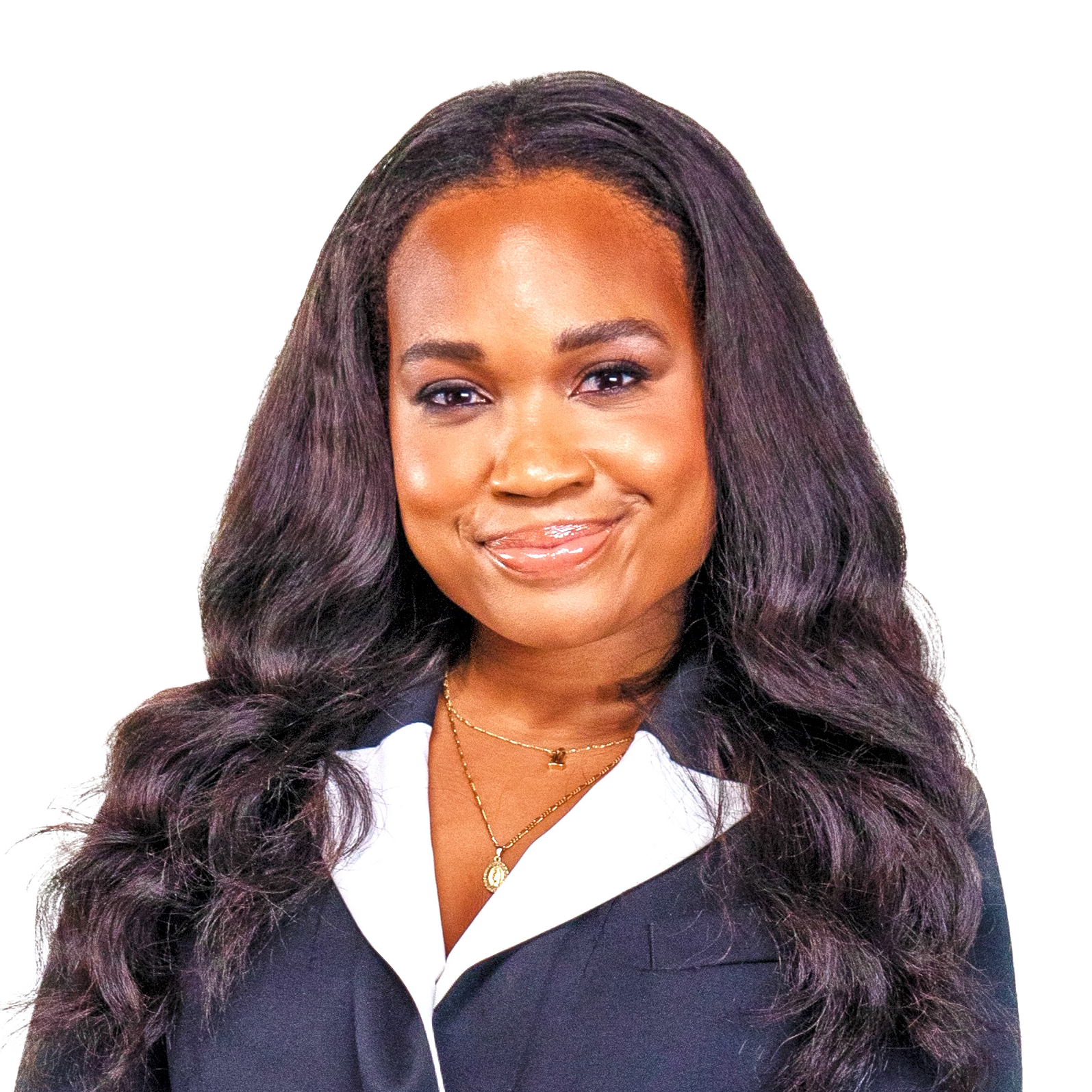 Kayla Grey is the host and co-executive producer of TSN's THE SHIFT WITH KAYLA GREY POWERED BY DELL XPS, an anchor for SPORTSCENTRE, and a reporter for TSN's Toronto Raptors coverage.

Grey reported on the Toronto Raptors' historic NBA championship run for TSN in 2019, and also joined CTV's fan-favourite series THE AMAZING RACE CANADA as an official race correspondent for THE AMAZING RACE CANADA: RIDE ALONG.

In 2019, Grey was awarded the By Blacks magazine People's Choice Award in the TV Personality category. Grey was also honoured on Chatelaine's 2020 Women of the Year list, named one of Refinery29's PowerHouse Women of 2020, and Woman of the year in Post City Magazine. She has also been recognized by Women of Influence as one of the Top 25 Women of Influence in Canada for 2021.

A graduate of Toronto's College of Sports Media, Grey began her broadcasting career as an analyst for the Canadian Women's Hockey League and various university varsity sports. She then moved to Winnipeg as a Digital Broadcast Journalist for Global News, and to Prince Rupert, BC to become a senior reporter for CFTK-TV news.

The Toronto native joined TSN in 2015 as an on-air update anchor for TSN Radio 1050 in Toronto. She became the first Black woman to host a flagship sports highlight show in Canada when she made her SPORTSCENTRE debut in 2018.

Follow Kayla on Twitter: @Kayla_Grey
Follow Kayla on Instagram: @Kayla_Grey


Kayla Grey est l'animatrice et la co-productrice exécutive de l'émission THE SHIFT WITH KAYLA GREY POWERED BY DELL XPS de TSN, une présentatrice de SPORTSCENTRE, et une reporter pour la couverture des Raptors de Toronto sur TSN.

Grey a fait un reportage sur le parcours historique des Raptors de Toronto lors du championnat de la NBA pour TSN en 2019, et a également rejoint la série préférée des fans de CTV, THE AMAZING RACE CANADA, en tant que correspondante officielle de course pour THE AMAZING RACE CANADA : RIDE ALONG.

En 2019, Grey a reçu le prix du choix du public du magazine By Blacks dans la catégorie des personnalités de la télévision. Grey a également été honorée sur la liste des femmes de l'année 2020 de Châtelaine, nommée l'une des PowerHouse Women of 2020 de Refinery29, et femme de l'année dans le magazine Post City. Elle a également été reconnue par Women of Influence comme l'une des 25 meilleures femmes d'influence au Canada pour 2021.

Diplômée du College of Sports Media de Toronto, Grey a commencé sa carrière en radiodiffusion en tant qu'analyste pour la Ligue canadienne de hockey féminin et divers sports universitaires. Elle a ensuite déménagé à Winnipeg en tant que journaliste de diffusion numérique pour Global News, puis à Prince Rupert, en Colombie-Britannique, pour devenir reporter principal pour les nouvelles de CFTK-TV.

Cette native de Toronto a rejoint TSN en 2015 en tant que présentatrice de mise à jour à l'antenne pour TSN Radio 1050 à Toronto. Elle est devenue la première femme noire à animer une émission phare de sport au Canada lorsqu'elle a fait ses débuts au SPORTSCENTRE en 2018.

Suivez Kayla sur Twitter: @Kayla_Grey
Suivez Kayla sur Instagram: @Kayla_Grey
Jean-Sébastien Légaré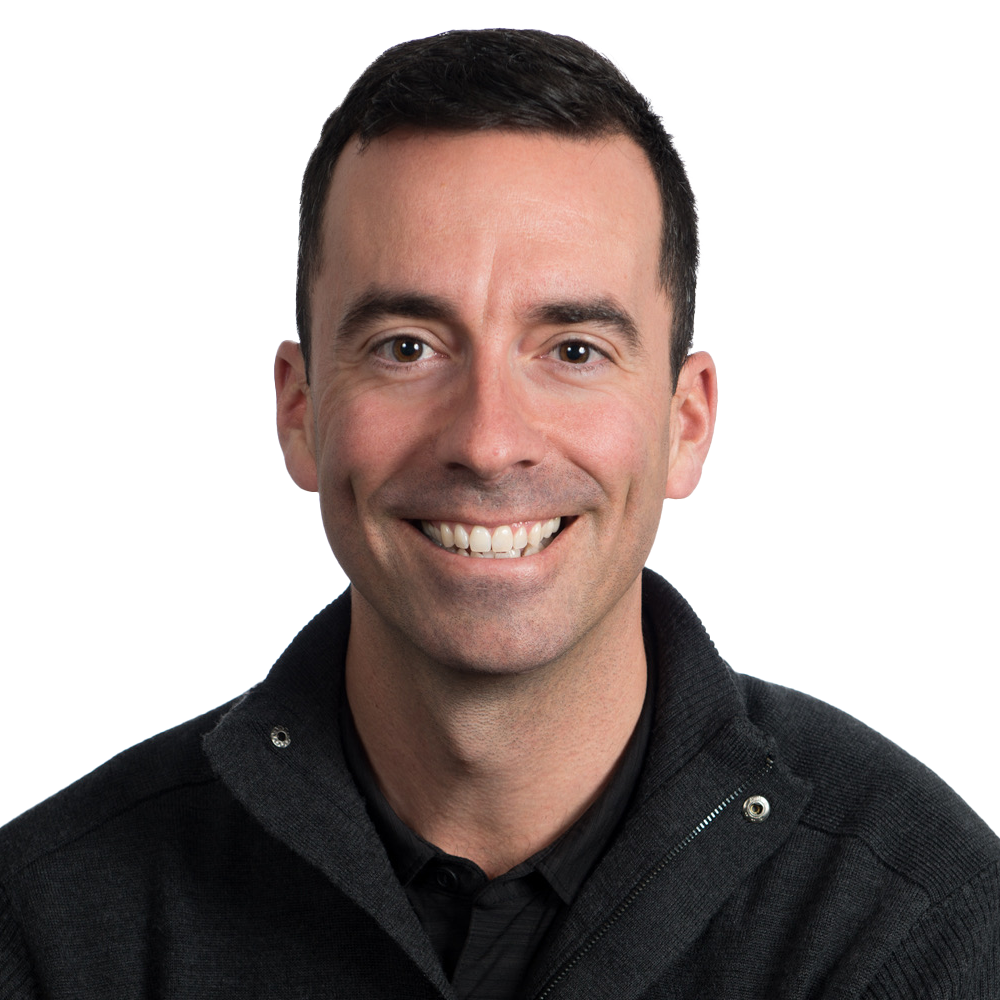 Jean-Sébastien Légaré completed his studies in journalism at Université Laval, while having played for the Rouge et Or golf team. Subsequently, he entered the world of professional golf by joining the PGA of Canada where he obtained is Class A certification in 2011. Until the end of the 2019 season, Jean-Sébastien was the Head Professional at the Club de golf Atlantide in the Montreal area. His passion for golf and the media is allowing him to practice all aspects of the journalism profession, from interviews, TV analyst of Tour events on RDS, radio host as well as writing articles on the digital platform Au 19e.


Jean-Sébastien Légaré a complété ses études en journalisme à l'Université Laval, tout en ayant joué pour l'équipe de golf du Rouge et Or. Par la suite, il a fait son entrée dans le monde du golf professionnel en se joignant à la PGA du Canada où il a obtenu sa certification Classe A en 2011. Jusqu'à la fin de la saison 2019, Jean-Sébastien était le professionnel en titre du Club de golf Atlantide dans la région de Montréal. Sa passion pour le golf et les médias lui permet de pratiquer tous les aspects du métier de journaliste, que ce soit en tant qu'interviewer, analyste télé des événements du circuit sur RDS, animateur radio ainsi qu'en rédigeant des articles sur la plateforme numérique Au 19e.
HALL OF FAME MEMBERS / MEMBRES DU TEMPLE DE LA RENOMMÉE
PGA of Canada set to induct seven members into Hall of Fame during PGA of Canada Virtual Awards Night on January 27

Register for the Awards Night Here
During the PGA of Canada Virtual Awards on Thursday, January 27 at 7 PM ET, seven members will be elected to the Hall of Fame.

The members to be elected are:

Harry Brotchie
Warren Crosbie
Gar Hamilton
Stanley Horne (deceased)
Don Price
Jim Rutledge
Nicol Thompson (deceased)

All seven members will be recognized for their incredible accomplishments on January 27th during the virtual awards. We encourage you to be with us to honour these seven outstanding professionals!

The Webcast for the awards will officially open at 6:30 ET prior to the beginning of the event at 7.

We recommend you launch the webcast during the pre-roll and before the scheduled start time. The webcast will be available on the registration page, here.

In addition, a calendar invite, as well as a link to the webcast, will also be emailed to you upon registration.

If you don't see the 'Launch Webcast' button at the scheduled opening time, try hitting refresh.


La PGA du Canada s'apprête à introniser sept membres au Temple de la renommée lors de la soirée virtuelle de remise des prix de la PGA du Canada le 27 janvier

Inscrivez-vous à la Soirée de remise des prix ici

Lors de la cérémonie virtuelle de remise des prix de la PGA du Canada, le jeudi 27 janvier à 19 h (heure de l'Est), sept membres seront élus au Temple de la renommée.

Les membres élus sont :

Harry Brotchie
Warren Crosbie
Gar Hamilton
Stanley Horne (à titre posthume)
Don Price
Jim Rutledge
Nicol Thompson (à titre posthume)

Les sept membres seront reconnus pour leurs incroyables réalisations le 27 janvier lors de la remise virtuelle des prix. Nous vous encourageons à être avec nous pour honorer ces sept professionnels exceptionnels!